LED pantailako alokairuko produktuak, eszenatokiaren beharren arabera, maiz kargatu eta deskargatu eta behin eta berriz erabiltzeko, beraz, produktuaren eramangarritasuna eta produktuaren iraunkortasuna eta instalatzailearen profesionaltasuna nahiko altuak dira. Horrez gain, orokorraalokairuko pantailaezin du garraiatzeko esteka ekidin; beraz, kolpeen aurkako errendimendu nahiko altua izan behar du.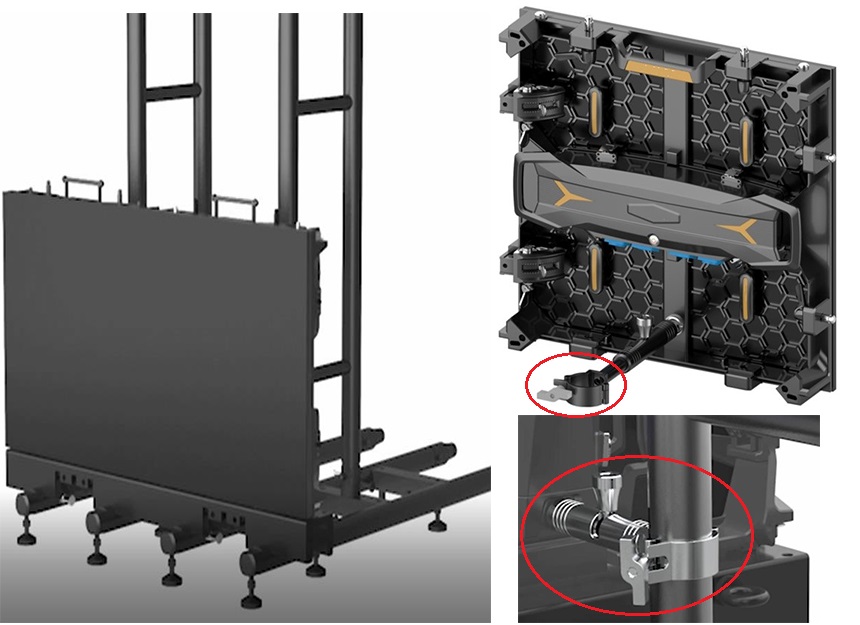 1. Produktuen segurtasuna eta kalteen aurkako erresistentzia
Instalazioaren ingurunearen analisiaren araberaalokairuko pantaila, generally LED screens are mostly installed in a ceiling or wall mount. With these two installation methods, there are higher requirements for the weight and safety of the alokairuko pantaila. Because the alokairuko pantailas need to be stacked high, and the way they are hoisted, the alokairuko pantailas must be light and thin, and the connection must be firm, reliable and easy to detect, so as to avoid potential threats to on-site personnel due to negligence in installation.
LED alokairuko pantailas often need to be transported by cars, ships or airplanes. During the transportation process, the edges and corners of the alokairuko pantaila may be bumped due to bumps, but in order not to affect the use effect, the alokairuko pantaila must have a certain degree of resistance to damage. In this way, the damage of electronic components caused by transportation can be reduced, so as not to affect the normal display function.
2. Instalazio eta kentzea erosoa
In order to ensure the safety and normal use of the alokairuko pantailas, the alokairuko pantailas generally need to be equipped with a professional display installation team, but this will increase the customer's budget cost. Therefore, manufacturers should design products from the perspective of easy installation and disassembly, so that ordinary installers can easily assemble and disassemble alokairuko pantailas, reduce customer installation labor costs, and improve installation efficiency.
3. Aldaketa eta konponketa azkarra
When the alokairuko pantaila has a partial display failure, the LED display alokairuko pantaila must be partially removable and replaced quickly to ensure the normal performance of the performance.
4. Kontrol sistema erabiltzeko erraza da
During the combined installation, the leaser should provide a professional control system instruction manual, and the installation equipment should also indicate the instruction details to facilitate the personnel to identify the components and the installation sequence, and prevent installation errors from affecting the progress of the alokairuko pantaila.
Jatorrizko testua honetatik transferitzen da: Lorpenen Zerrenda