Seinaleztapen digitalaren "kanpoko" merkatuaren hazkundearekin batera, LED pantailak bihurtu al daitezke arlo honetako pantaila terminal nagusia?
Urteko lehen seihilekoan, koroako pneumonia berriaren eragina dela eta, hainbat industriak eragin desberdinak dituzte. LED pantailen industria adibidetzat hartuta, eszenatokien alokairuko pantaila tradizionalen eta kanpoko pantaila handien aplikazioen eskaera geldoa da, baina gobernu lanetarako beharrezko komando eta bidalketa zentroen merkatua eta garraio publikoaren eremua ere handitzen da.seinaleztapen digitala market in China has little impact on the market in its field, and it has become a growing market with few LED displays. So is it possible for LED displays that are intelligent and whose prices are declining year by year to become the overlord of seinaleztapen digitala display terminals?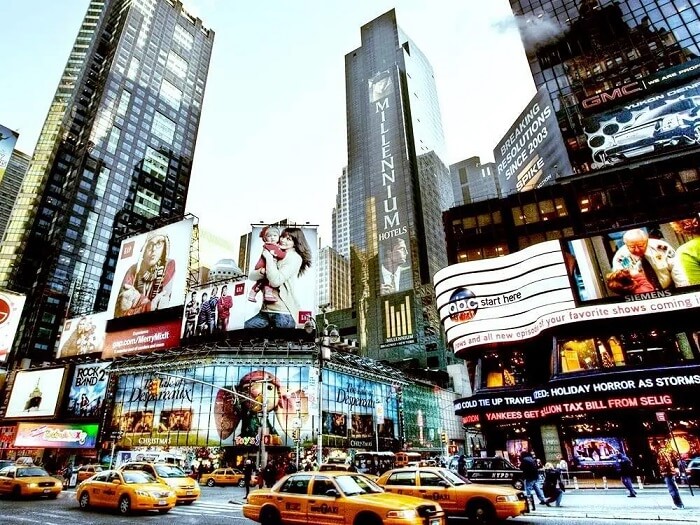 The seinaleztapen digitala market of public transportation platforms and retail stores grows against the trend
Dagokion erakundeek egindako ikerketen arabera, gehienakseinaleztapen digitala product manufacturers are turning their attention to the outdoor market in the first half of the year, which is mainly reflected in bus stations and other land transportation platforms, as well as the fast-growing self-service ordering displays in fast food retail application scenarios. The lineup of public displays and signage displays for "outdoor" or "semi-outdoor" applications with more than 1000nits is growing steadily. As a high-brightness display terminal, LED display screens have been gradually decreasing in price in recent years, and the dot pitch has been shrinking, and the display size has been shrinking. It has a strong impact on the seinaleztapen digitala display market and has become a dark horse in this field.
Epidemiak urteko lehen seihilekoan kaltetuta, kanpoko bidalketakseinaleztapen digitala machines dropped sharply. In order to improve corporate profitability, many manufacturers expanded their product range and shifted their attention from the more affected indoor displays to those with rising demand. Outdoor display markets such as public transportation platforms. Secondly, during the epidemic, many stores added seinaleztapen digitala that can display posters, videos and strong interaction in order to attract traffic. The creation of digital stores has also promoted the growth of seinaleztapen digitala demand to a certain extent. Furthermore, due to the need for prevention, control and isolation, manufacturers have taken longer to develop products. Therefore, during the epidemic, the display terminal technology is catalyzed to mature, and seinaleztapen digitala terminals display three major display devices: LCD, DLP and LED. Technological competition during the epidemic has promoted the maturity of technology and the decline of market prices, thereby stimulating the overall market. Industry insiders predict that starting from 2021, the growth rate of outdoor seinaleztapen digitala display products will gradually exceed that of indoors. With the emergence of new high-brightness products, outdoor display products will have more opportunities to appear in new outdoor application scenarios such as outdoor sports and hotel terraces.
LCD, DLP, LED arlo berean lehiatzen ari dira
Who can win in the field of seinaleztapen digitala terminal display?
Seinaleztapen digitala tamaina txikiko pantaila terminaleko gailua izan ohi da eta hurbiletik ikusi behar da. LCD eta DLPren abantailak tamaina txikia eta pantaila delikatua dira. Hori dela eta, tonu txikiko LED pantailak sartu aurretik, LCD eta DLP ziren seinale digitalerako pantaila terminaleko produktu nagusiak. Produktuaren bereizmena hobetzearekin batera, argi txikiko LED pantailako produktuak barruko merkatura sartzen hasi ziren, eta eszenatoki berean lehiatzen hasi ziren LCD juntura hormekin, industria proiekzioekin eta beste produktu batzuekin. 2019an, LCD eta LED zuzeneko argia igortzen duten pantailen teknologiek eskuak batu dituzte "erdi-kanpoko" merkatuan, batez ere txikizkako eta toki publikoetan. Azken urteetan, tonu txikiko LED pantailen teknologia heldu da eta kostuak jaitsi egin dira. , Produktu honen prezioa ere berriki hasi da beheranzko joera erakusten.
Hala ere, LCDak eta DLPk zati bat okupatzen duten arrenseinaleztapen digitala market, their low-brightness characteristics limit their application in outdoor scenes. Therefore, in order to seize the opportunity of outdoor seinaleztapen digitala, digital signage manufacturers have come in to introduce higher brightness 4000nit and IP protection level higher than 56 products, but its price is close to or even higher than the price of P2-P5 LED display, and its protection level is far less than the protection performance of outdoor LED display, so in the P2-P5 point spacing In the field of outdoor seinaleztapen digitala, LED displays have advantages in price, brightness and protective performance. However, in the field of fine-pitch products with higher pixel specifications, the price advantage is still inferior to LCD products. Therefore, major companies in the LED industry are trying to reduce the price difference and seize more seinaleztapen digitala market share.
With the maturity of LED display technology and the decline in the price of small pitches, the terminal display market will become fierce, and will spread to the small pitch field, seinaleztapen digitala and other major fields, and the competition of major machine manufacturers will also increase. It's getting more intense. With the current advantages of LCD, DLP, and LED, the three major industries have equal opportunities and equal markets. In the future, who can lead in terms of price advantage and technological advantage will be able to break through in the field of seinaleztapen digitala and even commercial display.